Two friends continue cooking up fun on "Shotgun Red" show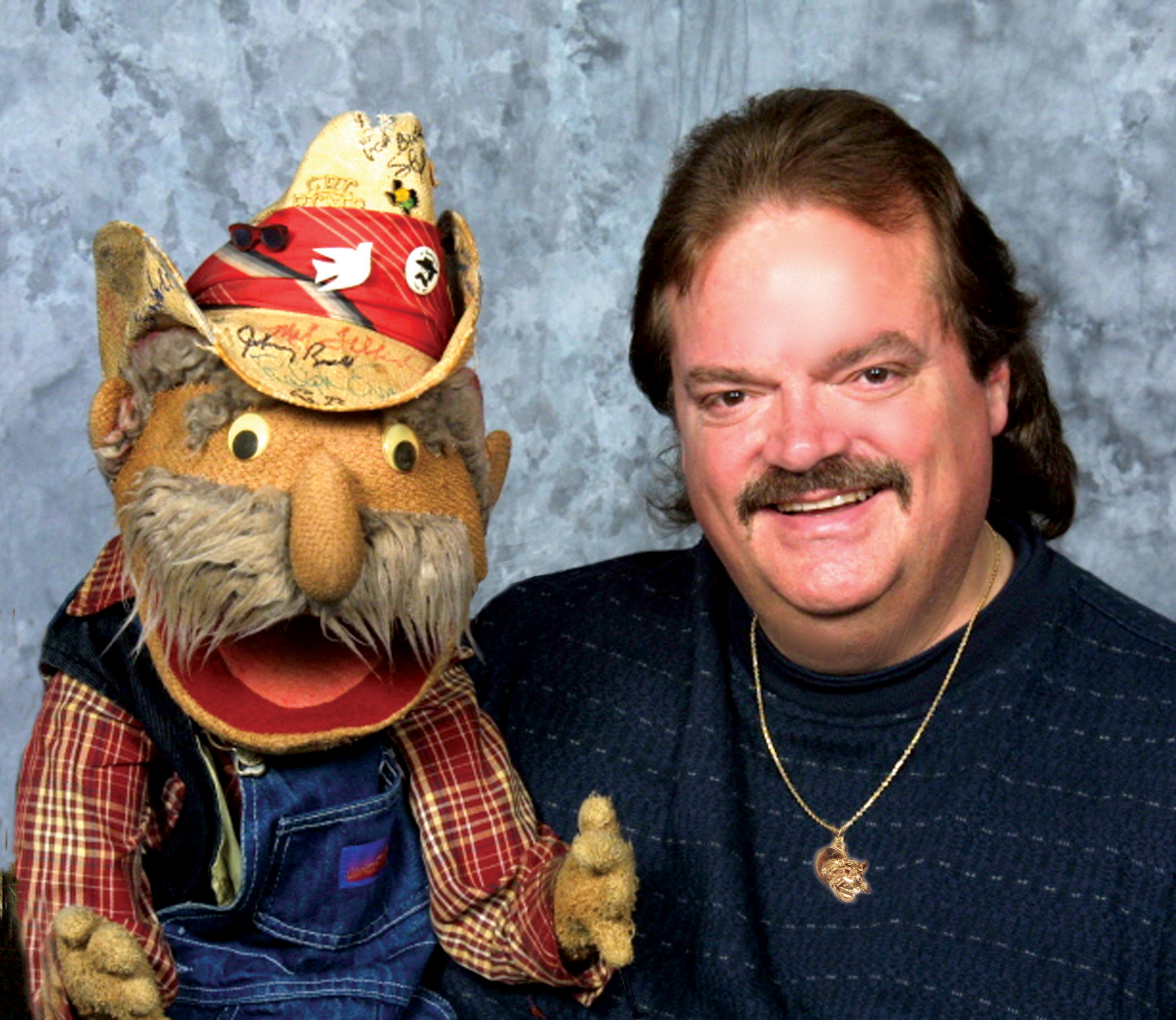 From 2014 to 2018, Sheila Keeton could often be seen joining her fiancé, musician and comedian Steve Hall, at the end of his cooking show, "Cooking with Shotgun Red." He'd offer her a bite, and she'd happily taste whatever Hall had whipped up, be it a homemade chocolate malt, a frozen lemonade pie or a Tex-Mex tater tot casserole. 
Then, in 2018, Hall passed away. Keeton, who lives in Red Bay, Alabama, and is a member of Franklin Electric Cooperative, knew Hall, the consummate entertainer, would want the show to go on. So, she asked their friend Jennifer Bruce to join her, and the duo decided to keep the oven on. "I just knew he'd want the show to keep going; he was so proud of it," Keeton says.
In 2018, the "Cooking with Shotgun Red" had 116,000 YouTube subscribers. Today, it has close to 400,000, and both Bruce and Keeton credit this success to their adherence to Hall's no-fail recipe for a successful show: Mix equal parts food and fun. The two ladies are always laughing, and every episode has a friendly, almost festive feel.
Fun was an integral ingredient in everything Hall did, including the creation of his stuffed sidekick, Shotgun Red. Starting in the early 1980s, Hall's wise-cracking, joke-telling puppet was a fixture in the country music world. Hall happened upon the puppet that he turned into Red in a hobby store. He bought him, put a cowboy hat atop his head, and created (and voiced) the Red character to help his band at the time stand out.
"He wanted to have something to get them some attention, to be different," Keeton says, "so he'd do these little comedy bits with Red. People loved it."
Red was funny enough to get himself and Hall noticed in a "battle of the bands" competition, which earned Red the co-host spot on The Nashville Network's television talk show "Nashville Now" from 1983 to 1993. Hall and Red also made regular appearances on "Hee Haw." On a country music video show that Hall hosted called "Country Clips," Red often conducted the interviews, chatting with crooning legends like Garth Brooks and Randy Travis.
Hall then created another program to showcase Red as well as other talent, "The Shotgun Red Variety Show," which Keeton, called "Miss Sheila," co-hosted. It aired for four seasons, until 2014. For 15 years, amid all the TV shows and appearances, Hall and Red also did their musical comedy act aboard the "General Jackson Showboat" in Nashville. Bruce was a vocalist in the Shotgun Red Band and managed "The Shotgun Red Variety Show."
From the small screen to the computer screen
While Hall loved making folks smile with both his music and Red's humor, he also loved to cook for others. "Sharing his food with people was truly one of his favorite things to do," Keeton says. Plus, he was an avid hunter and fisherman. So, when Jackie Bushman, founder of the huge Montgomery, Alabama-based hunting brand Buckmasters, asked Hall and Red to make a few cooking videos for his television show, Hall was excited to oblige. That experience sparked the idea for a new venture, and "Cooking with Shotgun Red" was born.
In 2014, Hall created the show's YouTube channel, and for four years, he walked viewers through his favorite "country cooking" dishes, filming and airing more than 300 episodes.
Keeton felt the work and devotion Hall had put into the show deserved to be honored. "We started it all from scratch, and I helped, so I didn't want to let it go," Keeton says. "I wanted to carry on his legacy."
"And people were asking for it," Bruce adds. "They were fans of the cooking and of Sheila too." Bruce brought her years of friendship, her background in music and video production and her own cooking skills to the table to help. "I just felt like it was a great way to honor Steve," she says.
Together, they are continuing to share Hall's food, using some of his recipes, some of their own and some from family and friends. They're also paying attention to what their audience wants and giving them more of what really resonates. "We recently did a slow-cooker lemon chicken and got more than 100,000 views in the first week," Bruce says. Another popular show featured chicken-fried chicken with homemade gravy.
The first 307 episodes, all featuring Hall, are still available on the channel, and show him making his greatest hits, like rabbit stew, seared flat iron steak with butter, beer-battered onion rings and his take on how to make copycat McDonald's French fries, which now has more than 3.5 million views.
No matter where each recipe originated, Keeton and Bruce ensure Hall remains a focal point. "We've heard from viewers how much they love still feeling like he is a part of it, so we make an effort to do that," Keeton says. "He always told stories and jokes while he cooked, so we do that too, tell his tales and his jokes." But Red is now retired. "Shotgun Red is our mascot, but we didn't feel it was right to have him back on the show," Bruce says.
"Steve was Red," Keeton adds.
Today, fans can find more than 430 episodes, and the number keeps growing. "We put a new episode up pretty much every week," Bruce says. And they feel that they're continuing to grow too. "It's rewarding to try and make every show better than the last for our viewers. That keeps us going, and the comments we get from them, telling us how much they love the recipes and just the show itself, that's very rewarding," Keeton said.
Hall actually makes an appearance at the end of each episode, signing off with his signature line: "Is this the best? If it ain't, it ought to be!" According to Keeton, keeping Hall's memory alive, and sharing his zest for life with the world, is the best part of her work. "He loved this show so much, and we feel his presence every time we film," Keeton says.
---
Tune In
You can watch "Cooking With Shotgun Red" any time by visiting the YouTube channel at youtube.com/c/CookingwithShotgunRed/featured. And, if you want more, visit shotgunred.com to check out the two "Cooking With Shotgun Red" cookbooks. Both are filled with recipes featured on the show, including appetizers, burgers, entrees, desserts and even some wild game recipes.