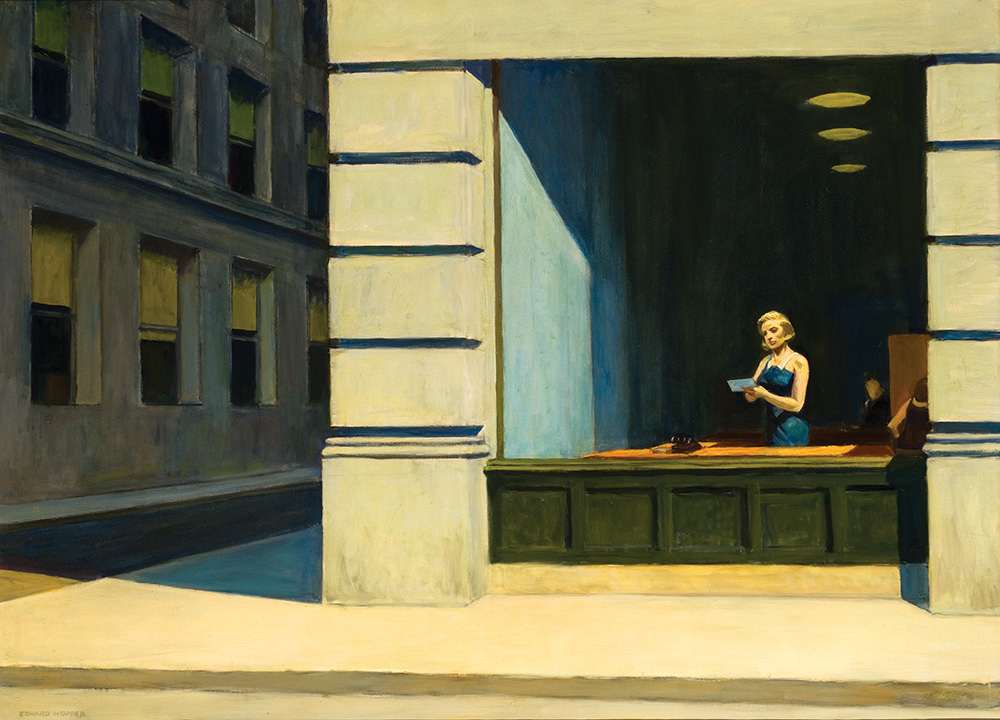 ---
By Marilyn Jones
Alabama may not be synonymous with fine art, but our museums are home to some truly world-class collections and pieces. You can appreciate their  beauty or perhaps their emotional power; some offer glimpses into our history, telling us about our culture and where we came from. Whatever the purpose, you can make new discoveries with a short drive to one of Alabama's fine art museums.
Birmingham Museum of Art 
The museum has an impressive collection of more than 27,000 objects representing cultures from around the world including Asian, European, American, African, Pre-Columbian and Native American art. The museum also houses the largest collection of Wedgwood ceramics in North America, and its holdings of Asian art are the most extensive in the Southeast.
Katelyn Crawford, The William Cary Hulsey Curator of American Art, says one of her favorite exhibits in the American galleries is Magic City Realism: Richard Coe's Birmingham, an exhibition featuring detailed etchings of Birmingham during The Great Depression.
"In celebrating industrial Birmingham, Coe joined fellow Alabama artists in creating a body of American scene images of the South," says Crawford.
Admission is free; artsbma.org, (205) 254-2565.
Jule Collins Smith Museum of Fine Art, Auburn University
"We value all artwork in our collection, not because of their individual monetary value, but the value in what the piece can teach us about the time and culture in which it was made," says Museum Director Marilyn Laufer.
"Our Advancing American Art collection … (was) acquired by the university in 1948. Looking at those pieces, we get a real sense of the issues and ideas that concerned Americans during that World War II period," says Laufer. "It is amazing to see how many of those concerns are still prevalent today."
The university often hosts special exhibitions. Audubon's Last Wilderness Journey: The Viviparous Quadrupeds of North America is currently on view with a comparison exhibition on the seldom reproduced four-footed mammals.
 "We've exhibited Rubens and Rembrandt, prints by Edvard Munch and sculptures by August Rodin. In our own collection, we have works by such renowned artists as Georgia O'Keeffe, Rufino Tamayo and Jacob Lawrence," says Laufer, reminding everyone that each "visit to the museum will provide a new discovery."
Admission is free; jcsm.auburn.edu.
Mobile Museum of Fine Art
"Like most art museums, we view our collection less in terms of monetary value and more in terms of its place in the history of
art," says Museum Director Deborah Velders. "We are most proud of our community's support … the vast majority of our collection of nearly 11,000 objects were gifts from this community, as is the financial support for the majority of our exhibitions and programs.
"We own artworks and crafts by many of the 'canonical' names in the history of art, such as Pierre-August Renoir, Thomas Moran, Louis Comfort Tiffany glass, Frederick Remington, Salvator Rosa, Robert Rauschenberg and many others," Velders says.
"While our collection is not comprehensive nor represents fully 'the history of art,' it includes significant works that help students and adults alike learn more of our world's cultures through its art," says Velders.
Admission is charged; mobilemuseumofart.com
Huntsville Museum of Art
According to Samantha Nielsen, director of communications, the museum is extremely proud of its exhibit Buccellati: A Silver Menagerie.
The silver creations were designed and fabricated in Milan, Italy, by the luxury jewelry firm of Buccellati. Betty Grisham of Huntsville donated the works of art to the museum.
"We have the world's largest (Buccellati) public collection," Nielsen says. The artists combined Renaissance period techniques, luxury materials and the extensive use of texture engraving to create objects of great beauty.
Buccellati clientele included the Vatican as well as the Royal Houses of Italy, Spain, Belgium, England and Egypt. Highlights of the museum's collection include a four-foot tall flamingo, a reclining giraffe and a marine centerpiece consisting of Mediterranean Sea creatures arranged around a natural amethyst geode. "The latest addition is a family of deer commissioned by the museum to honor Betty Grisham."
One of the museum's most famous pieces is Luigi Lucioni's Ethel Waters. "The official unveiling of the painting was held at the museum on Feb. 1 during the opening celebration of African American History Month," Nielsen says. "This historical painting was thought to be lost and hadn't been seen by the public since 1942."
Admission is charged; hsvmuseum.org.
Montgomery Museum of Fine Arts
The museum collections "feature primarily American art, and particularly that of the Southeast and Alabama," says Senior
Curator Margaret Lynne Ausfeld. It has grown to represent 200 years of our country's history.
"One of the earliest works … in the American paintings collection was made by an anonymous artist around the 1870s right here in Alabama and most likely in Montgomery," she says. It depicts Montgomery in "an earlier frontier era, most likely during the very early 19th century when Alabama was a territory or during early statehood."
The museum also features William Merritt Chase and Frank Duveneck. "Chase's Woman in a Chinese Robe is an excellent example of this artist's skill as a portraitist and still-life painter," Ausfeld says. Other outstanding works include Georgia O'Keeffe's Hills Before Taos and John Singer Sargent's Mrs. Louis Raphael.
Other notable pieces include Mary Cassatt's Francois in Green, Sewing and an example of 19th century marble sculpture by Edmonia Lewis, Hiawatha's Marriage.
"The museum's best-known painting is by the American 20th century painter Edward Hopper, New York Office," but Ausfeld stresses there are many collections in the museum as well as programs designed to educate the public about art and this museum's collection.
Admission is free; mmfa.org.